WPL RC Official Store
Regular price
$52.49 USD
Sale price
$49.90 USD
Unit price
per
Sale
Sold out
 FREE Worldwide Shipping (Zone1)
Save US$2.59 by getting this Combo!
 ***If you are New to RES-V3, please watch this video before connecting your RES-V3! We can tell whether it's a defect or user error. No replacement for user error. Every single unit of RES-V3 are tested at the factory & at Official Store again before being sent out.
* it's back in stock now! Limited quantity! Order now! Best seller in store!
The most awesome RC All-In-One Electronics in the world with many functions packed in one at very low price. 
It has very fine throttle control that you will like for low speed crawling!
👉 Get extra board here so you can control two boards with one remote
- Forward & Reverse
- Steer Left & RIght
- Winch Control (Pull/Release)
- Gear Shift Control (High/Low)
- Sound Control
- Light Control(Headlight,Signal,Reverse)
- On/Off Drag Brake
- Car 1/2 Switching
- Receiver with built in ESC for main motor (7A)
- Winch output 2A
- Proportional Control
- Petrol or Diesel Sound module
- Low voltage protection
- Support 2-3S
- PWM output for External ESC
- Auto Drag Brake at Low Gear
2S - 6V
3S - 11V
ESC max supported current : 7A continous, 14A Burst
Requires two AA batteries for remote(not included)
What's new in V3 vs V2
PWM output for external ESC
Added Auto Drag brake at Low Gear
(manual braking at high gear)
Improved/Fixed
Doubled the ESC amp output
Triple radio signal
Even better throttle modulation
Gear shift now starts at high gear
What's included,
- 1x Remote
- 1x Receiver
- 1x Speaker
- 1x 2S 7.4V Battery
- 1x USB Charger for 2S
- 1 set Wires & Connectors
* use this on WPL's 370 motor only, aftermarket motor may I have issue
* requires soldering the motor wire
*
Solution
to Sound breaking out issue at high RPM
* not backward compatible with V2 Sound System
* the set doesn't come with any plug/battery connector, you may use your own that fits
* doesn't work with the yellow color 6V 700mah Ni-CD battery 
* in case you're on single speed gear, gear shift button becomes the On/Off for Auto Drag Brake
* actual receiver may look a little different but function is the same
* USE ONLY WPL's 370 motor, the 130/180 motor tend to have inteference issue unless 104 caps added
* we do not and never claim this as
Waterproofed
 despite the insulation on the board
* do not use connectors from MN/Fayee, they are reversed, you risk frying your board!
PLEASE WATCH THIS VIDEO BEFORE USING
Watch video below to find out how it works and all the cool features!
Share
View full details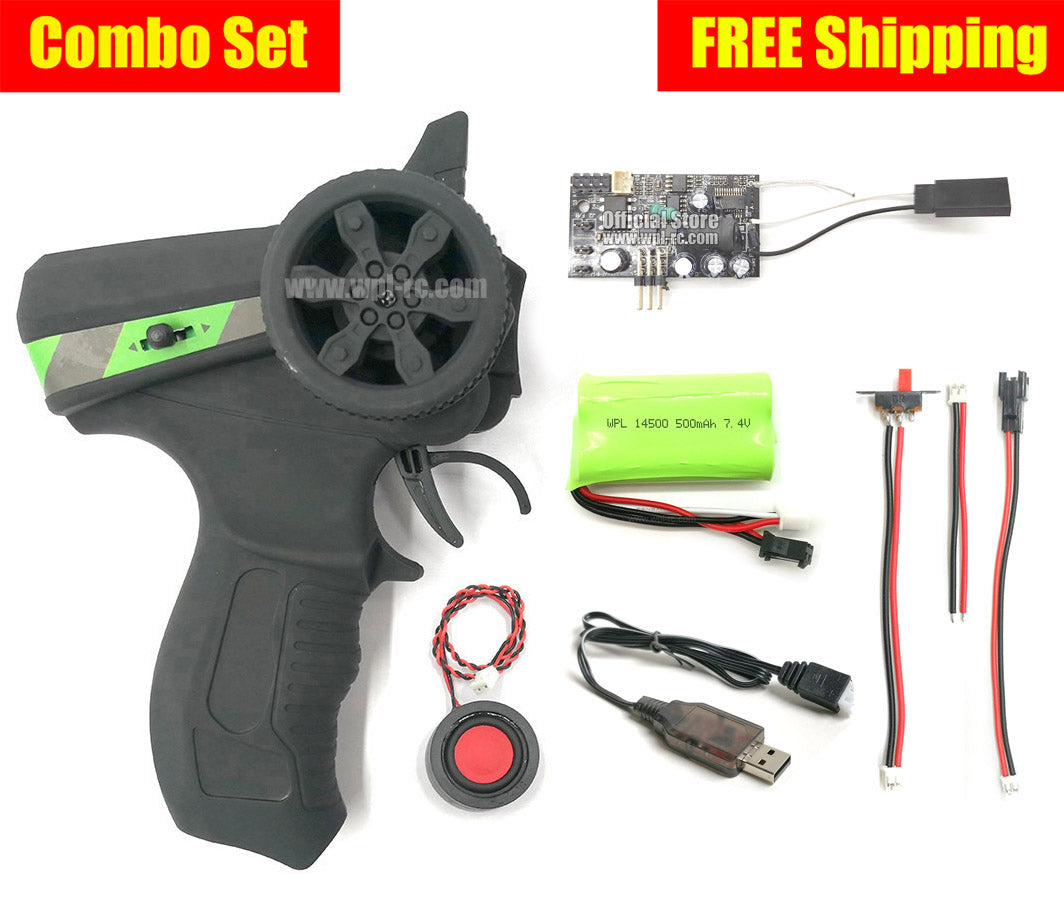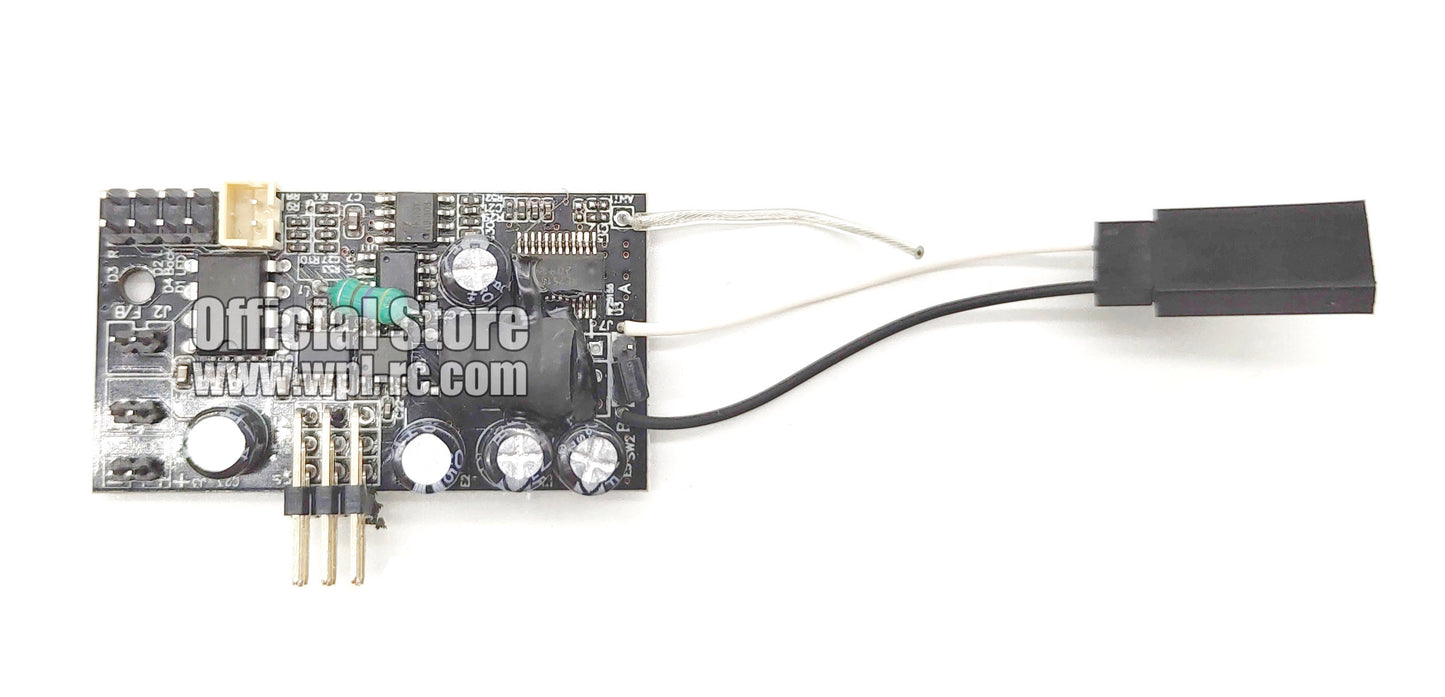 FAQ
Shipping
Why Official Store?

a. Purchases from Official Store are guaranteed to be Genuine. Gives you peace of mind

b. Latest Revision/Model

c. We provide World Class Aftersales Support in multiple languages

d. Latest Release

e. Products are shipped with a thick shipping box that can survive WW2!

f. We use Premium, Reliable & Consistent shipping method
Payment Method

We accept Debit/Credit card with Visa or Master Logo. Apple Pay is accepted too *depending on region